Time to summerize 2017 at Valtahlia!
It has been ups and downs, but mostly up, when I summerize the year and I am so proud of all our dogs, the ones at home and the ones in other families :-).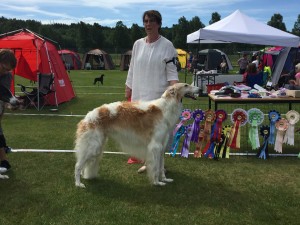 SE UCH Valtahlia`s Chairman "Douglas" BOB, 2 x BOS, Best Male class and qual. to Crufts 2018.
Valtahlia`s Covergirl "Barbie" Best Bitch class, R-CAC and R-CACIB, our little Metelitsa Ladnaya Ladushka "Lada" a couple of times at local shows  and has already BOB and BIG wins.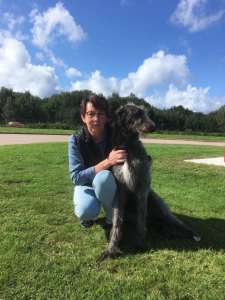 Our Beautiful Askhult`s Emilia McGill "Milla" had great year in the show ring.              2 x BOB, 4 x CAC, BOB Puppy, BIS Puppy and several wins in Best Bitch class! She is also qual. to Crufts 2018.
Valtahlia`s Estrid won Best Bitch-3, R-CAC.
Our family got a new member, our lovely boy 🙂 Metelitsa Neotrazimiy Nikolay "Noah"¨.
We have celebrate our  "veterans" Valtahlia`s Fahrenheit and SE UCH Valtahlia`s Euphoria Blossom 10 years and Radoga`s Nightwish 11 years. Sadly we lost Euphoria Blossom during summertime, but we are grateful that we got to spent so long time togehter with her.
We also celebrate 10 years as breeder!